Address
227 South Front St.
St. Peter,
MN
56082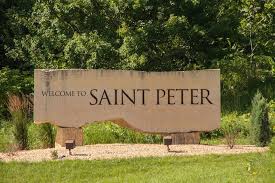 Saint Peter is a warm and welcoming community located in the scenic Minnesota River Valley.
The City's population, following the 2010 census, is 11,196. Saint Peter is the county seat of Nicollet County.
The City of Saint Peter offers electric, water, wastewater, environmental services (forestry), refuse and stormwater utility service to our residents. We also offer a wide range of adult and youth recreational programming, a public library, a municipal campground, outdoor swimming pool, and other amenities.
The City owns River's Edge Hospital and Clinic. Public safety is provided through our Police Department and Volunteer Fire Department.
Claim this Listing
Is this your listing? Use the form below to log in and claim it.