Address
1860 Schell Rd.
New Ulm,
MN
56073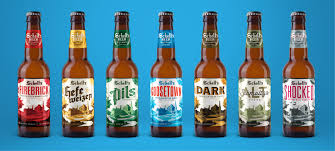 Our story began long before 1860 with a man named August Schell. From his birth, his move to the States, and even co-founding New Ulm. We all start somewhere and Schells' story started right here.
Schell's was the first brewery in the Minnesota to start producing craft beers. A few were created in the 80s, but most followed in the 90s. The craft beer phase had officially started and Schell's was at the forefront with the German craft lagers.
As the page was turned on the millennium and 140 years of business, Schell's was thriving. With the introduction of craft beers and many other improvements around the brewery, the possibilities were endless for a fruitful future.
In 2002, Schell's made the largest investment in company history with the purchase of Grain Belt Beer and many other new ventures followed. The legend continues, one bottle at a time.
Claim this Listing
Is this your listing? Use the form below to log in and claim it.