Address
229 W. Nassau
P.O. Box 444
St. Peter,
MN
56082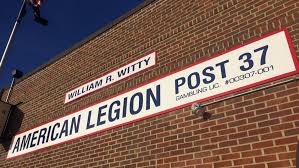 Focusing on service to veterans, servicemembers and communities, the Legion evolved from a group of war-weary veterans of World War I into one of the most influential nonprofit groups in the United States.

Regular events
2nd Story Comedy
Karaoke Night
Lenten Fish Fry
Irish Whiskey Tasting
Craft Brew Series
BINGO
Burger Night
Steak, Windsor Chop, and Shrimp Dinner
Omelet Breakfast

Claim this Listing
Is this your listing? Use the form below to log in and claim it.