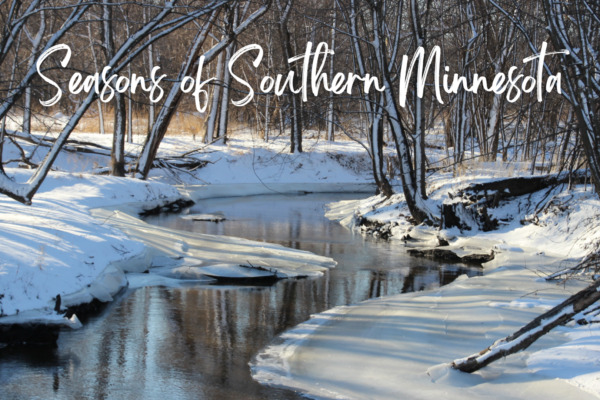 Seasons of Southern Minnesota is a collection of photos taken by Warren and Terri Michels. As Warren says it's not so much about, is this shot Terri's or mine…it's more like they are ours!
Warren & Terri both have an eye for photography but differ in their approach. Warren often sees the bigger picture while Terri is more often the macro shooter. They even share their cell phones and cameras to try and get the perfect image to share with their viewers.
Photographers Warren and Terri can be found traveling, hiking, and biking with cameras in hand ready to catch that, at the right place, at the right time, with their cameras on, photo.